To keep the homes and offices clean and sanitized, people frequently use Lysol and other chemicals that often cause allergies and respiratory problems. They are also harmful to our pets and pollute the environment. 
Great Touch Cleaning, Inc. team recently acquired the EV: 100% eco-friendly cleaning system that uses tap water, and releases pure steam. 
Using the power of dry steam, the EV System leaves behind just fully cleaned and sanitized surfaces, while keeping the air you breathe pure, and the environment unharmed.
Gentle on surface, powerful on dirt.
We tried the system on an oily garage floor, greasy grill and smoker, stained sink, discolored tile grout, and dusty cushions. It worked perfect every time. The grease, dust, oily stains, water residue, mold – all gone. Effectively and almost effortlessly. Just compare the two images below!
Besides the visible results, the EV manufacturers also reassure us that each surface also gets sanitized in the process with all bacteria, mold and dust mites removed.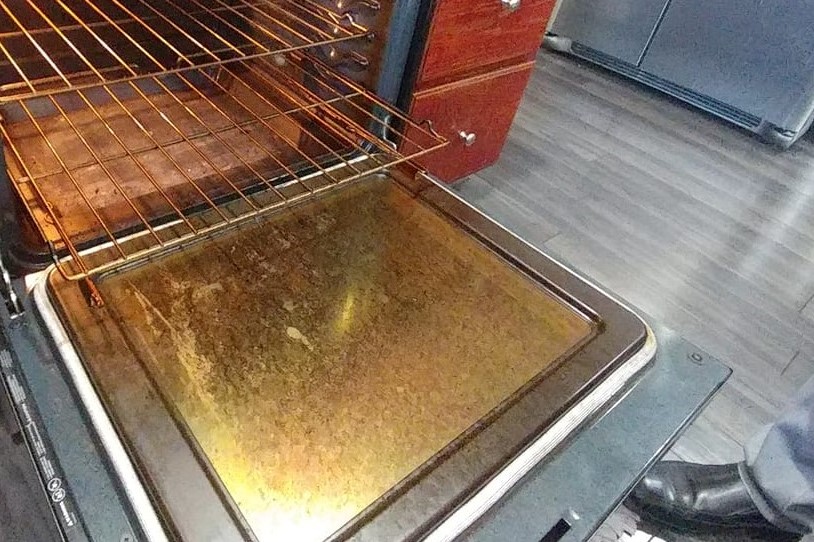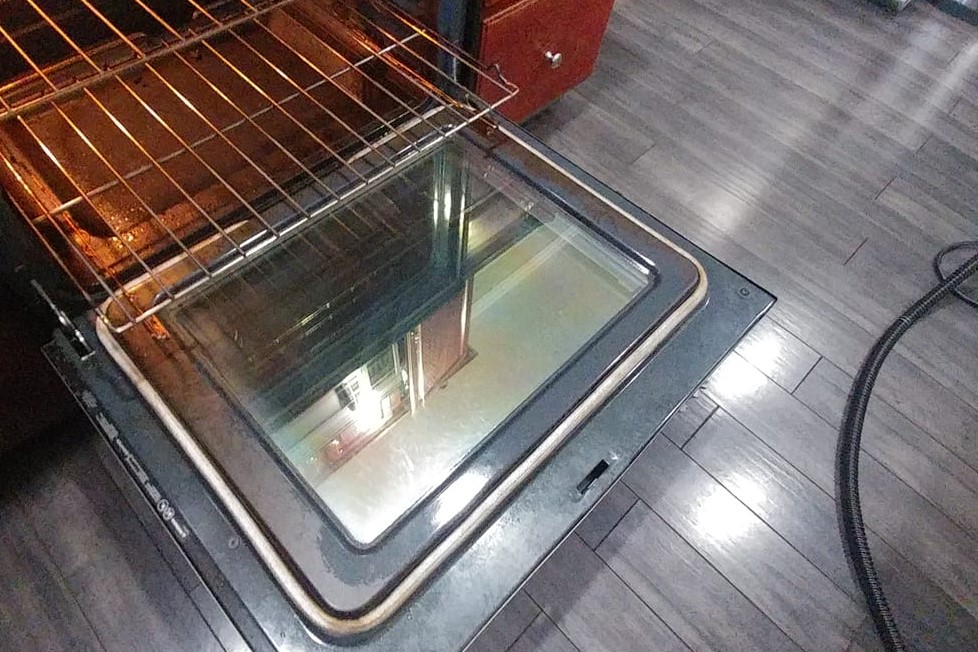 Extra Disinfecting Option
While we are still cautious about COVID-19, the EV System can be also used with additional disinfecting solution: a SANIX Thermo Fogger used with an EVH2O2 Silver Bio detergent.
The detergent, a combination of hydrogen peroxide and silver ions, forms an eco-friendly sterilizer that is completely safe for humans, yet powerful enough to remove viruses. The entire process can be applied without protective masks or gloves, and there is no special ventilation required afterwards.
Just think what could it do to your kitchen, bathroom and living room!?
… gym, classroom, laboratory, waiting area to your practice, or the practice itself.
Regardless, if you are a homeowner or run a business, if it's a personal area like your bathroom, or public area like school, shop or a fitness center – the gentle yet powerful Eve System can keep it clean and sanitary.
Interested? Please, give us a call. Our estimate is always free.